All eight Rugby players to have come forward so far in the landmark legal case led by Steve Thompson, former England world cup winning international, have been diagnosed by neurologists at King's College, London, with early onset dementia and probable Chronic Traumatic Encephalopathy (CTE).
CTE is the disease discovered by Dr Bennet Omalu in American football player Mike Webster, and the subject of the film Concussion starring Will Smith. In 2011, a group of former American football players started a class action against the NFL and won a settlement worth about $1bn (£700m).
CTE can develop when the brain is subjected to numerous small blows or rapid movements – sometimes known as sub-concussions – and is associated with symptoms such as memory loss, depression and progressive dementia.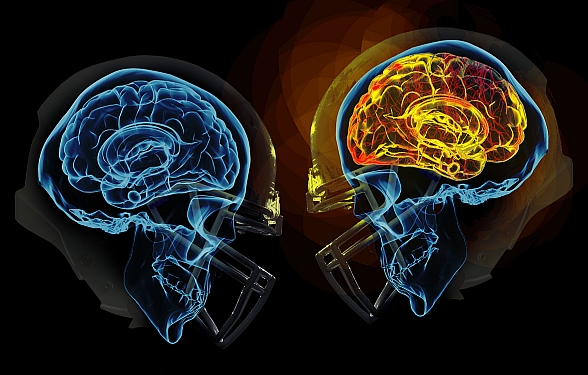 The disease can only be diagnosed in a brain after death, but some experts believe if history of exposure is evaluated, it is reasonable to conclude that the risk increases. The embryonic nature of the science around the issue could play a key part in the success or failure of the overall case.
It has been found in the brains of dozens of former NFL players, as well as a handful of deceased footballers, including former West Bromwich Albion and England player Jeff Astle. A re-examination of his brain in 2014 found he had died from CTE.
Sub-concussions cannot be detected on the pitch or in any post-match examination.
Dr Ann McKee, from Boston University, is the leading neurologist in CTE and was instrumental in bringing about change in the NFL.
She and others have faced scepticism within sport, from those who believe more research is needed before further changes are introduced.
"There's clearly a problem,"
"We don't know the magnitude of the problem, but as long as we insist that there is no problem, we'll never get to the bottom of it.
"We're just denying it and prolonging it and making sure that as many rugby players as possible get CTE."