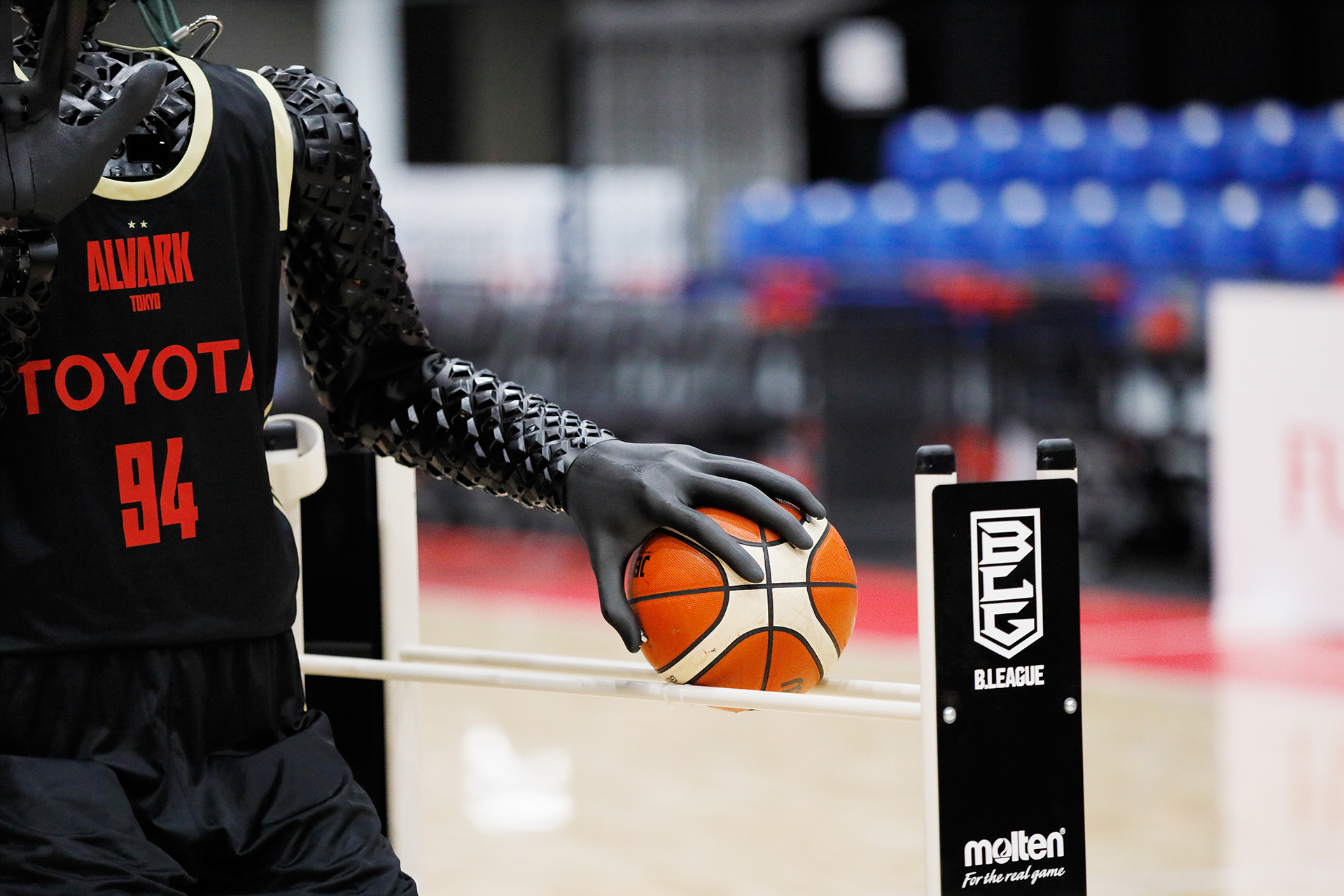 Introduction:
Here at HIT we took the opportunity to research more about the technology being used at the Tokyo 2020 Olympics, what with HIT being a sports tech company we felt this was a golden opportunity to highlight where Tech fits into Sport, and what better way than on the biggest sporting stage in the world, than the Olympic Games itself, in which hosts, Tokyo are ranked one of the world leaders in technology and innovation.
If you have tuned into any of the 2020 Olympics you might have noticed some changes and in particular some tech advancements, from robots shooting basketball hoops to recycled parts of mobile phones in medals. It's certainly a spectacle of visionary sports tech developments. In this article we will walk you through some areas that may be of tech interest.
Robots – Social Good:
Robot named: CUE 3 – 'Tokyo 2020 Robot Project' developed by the Japanese automobile manufacturer, Toyota.
The objective of the initiative is to promote the widespread use and accessibility of robots in society for good. These robots will offer human support through:
– Wheelchair assistance.
– Remote location communication.
– Field support.
Much alike these robots being show cased at the Olympics', here at HIT we hope our product has similar offerings in respect to a social good influence and impact. For example, we hope that our device and companion app will provide all users with the confidence to make informed decisions, develop a greater awareness of concussion in Sport and ultimately provide an added layer of brain protection, mitigating risk from Sporting pursuits.
Medals:
Japan produced 5,000 Olympic medals from 78,985 tons of recycled electronic devices, which included digital cameras, laptops and a whopping 6.21 million mobile phones, with the materials and donations coming from the Japanese general public in order to make these medals. HIT admires the use of getting communities involved in order to create these medals, but also to build a wider Olympics awareness, as it aims to create a legacy for continued participation and interest in Sport. Much like our product, it allows you to become brain trauma informed and also build a lifelong interest in looking after your cognitive functions. These medals create a conversation for multiple wider causes from aiding in small lifestyle changes of recycling daily use / household products to building a community of like-minded people. Albeit, we have still seen a fair share of athletes attempting to take a bite out of their medal!
Recycled bed / mattress: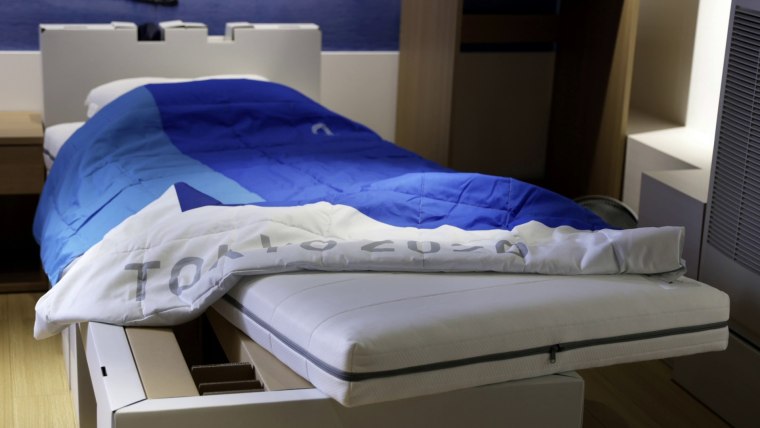 Athletes competing in the games will sleep on bed frames made of cardboard and mattresses made of plastic to reduce the events carbon footprint, according to organisers. The beds can tolerate up to 200 Kilograms in weight.
Here at HIT our product packaging is 100% recyclable, made from cardboard and a small piece of polystyrene, additionally we run off a 0 omission (net zero carbon shipping). We believe that these small changes can really make an impact and add an extra emphasis on the "I" in HIT.
Mascot: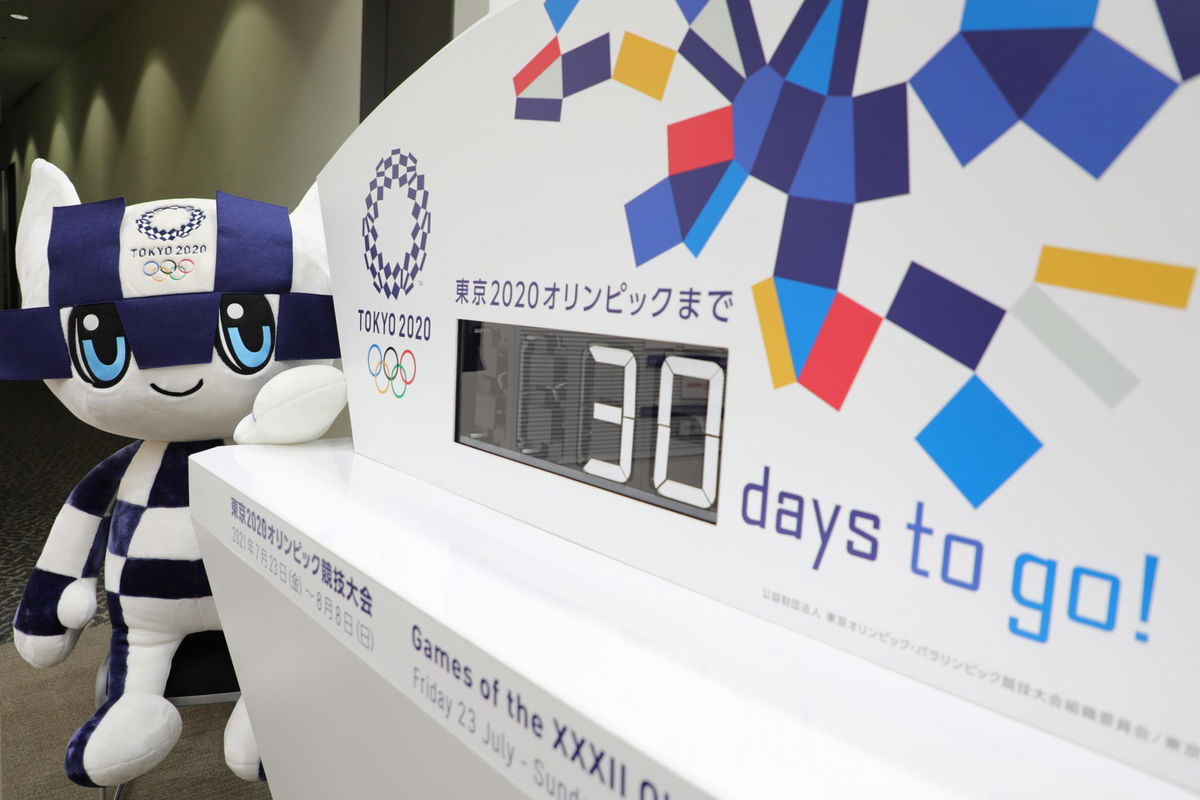 Perfect for no crowds and spectators at a Covid games, the first Olympic games and we hope the last to have no spectators. The blue mascot for the Olympic games is named – Miraitowa. The name Miraitowa is based on the Japanese words "mirai", meaning "future", and "towa", meaning "eternity", representing the wish that the Tokyo 2020 Olympic Games will lead to a future of everlasting hope in the hearts of everyone around the world. More to the point what does Miraitowa do? He has big eyes that can express human interactions, is designed to welcome people and provide selfie opportunities. Simple but effective when no spectators can enter stadiums. Miraitowa is small, portable and practical, much like our product at HIT, we pride ourselves on the accessibility, size and practicalities of our device and companion app, perfect for reducing barriers in terms of computers or laptops being required – plus you don't have the worries of storage and safety.
3D Athlete Tracking:
The technology records every angle and movement of the athlete on the field, the goals, the saves, the tackles, are all captured in 3D and replayed from whatever angle. This technology was first launched with the American national football league, American national basketball league, Spainish La Liga and European Football with Arsenal, Liverpool and Manchester City being involved, but to name a few. Giving you the moments as they happen from 360 degrees. The tech has 38 5k ultra high-definition cameras positioned all over the stadium, this system is provided by Intel but hosted on Alibabas cloud. What this means in short is that all athletes will have four cameras on them to provide with a 3D view of their movements in the competition. This is not only an added layer of quality interactions and viewing for people on the TV but this is also an added player performance assessment mechanism, aiding in performance analysis, post competition technical assessments, opponent understanding and overall an opportunity for more accurate information to be provided for further athletic developments. In sports we work off of small margins, for incremental gains. Much like HIT we see the need and value for real time data, we don't want to have to wait hours, days, weeks or even months for data, we want to be able to provide our product users with instant data, therefore our device and companion app, do just that. Our graph like display allows everyone and anyone to then make informed decisions, you don't need to be a performance analyst to read and understand, we keep it simple with the goal to keep you safe in Sport.
Summary:
What the past 18 months of Covid-19 has highlighted is how we can utilise a virtual world, how we can use tech to stay connected – after all how many zooms or team's meetings and hangouts have you been involved in? From a Sports Tech point of view, it's really encouraging to see such advancements aiding in the overall success of an Olympic games! Perhaps one day we will see HIT featured at the Olympic games?
#TechForGood #TheTechToExpect #ConcussionAwareness #ConcussionResearch #CognitiveFunction #PlayerWelfare #SportsTech #Coaching #Performance #Recognise #Remove #Assess #SafeSport #OlympicGames2020 #GoingForGold #Tokyo2020 #Recycle #BrainTrauma #BrainHealth
Keep up to date with more news HERE
Author:
Fern Mitchell